Talitha Hicks- is an expressive designer who enjoys blending various styles, colors, patterns, and textures to create one-of-a-kind rooms. She draws inspiration from her early childhood years where she worked with her father in his carpentry business. Talitha has always been a hands on designer & decorator, she creates luxury designs, everywhere she goes. She has always had an eye for detail at an early age, so getting into interior design has always been her dream and passion. Talitha has been creating and styling interior spaces for many satisfied clients, friends and family for over twenty years. Talitha, help her clients transform their new space and enjoy their new home.
Re-Design By Design Decor LLC is a interior design boutique based in Irving. We develop a comprehensive design plan for each project, resulting in style, comfortable, luxurious spaces that reflect the client's taste, interest, budget, and lifestyle. Our goal is to create order, functionality, style, cohesiveness and distinction in every space we design for our client. Like many good business relationships, there needs to be chemistry with your client.
Most clients may not be aware of the entire design process including a significant amount of time, finance and, more importantly, a fair share of faith and trust into their hired Interior Designer. We

provide Duo Service- Interior Design & Cleaning Services and it's important that the clients find a company that will match their needs and be a good fit and understand the clients desires for their home

.
We Care How We Clean Your Home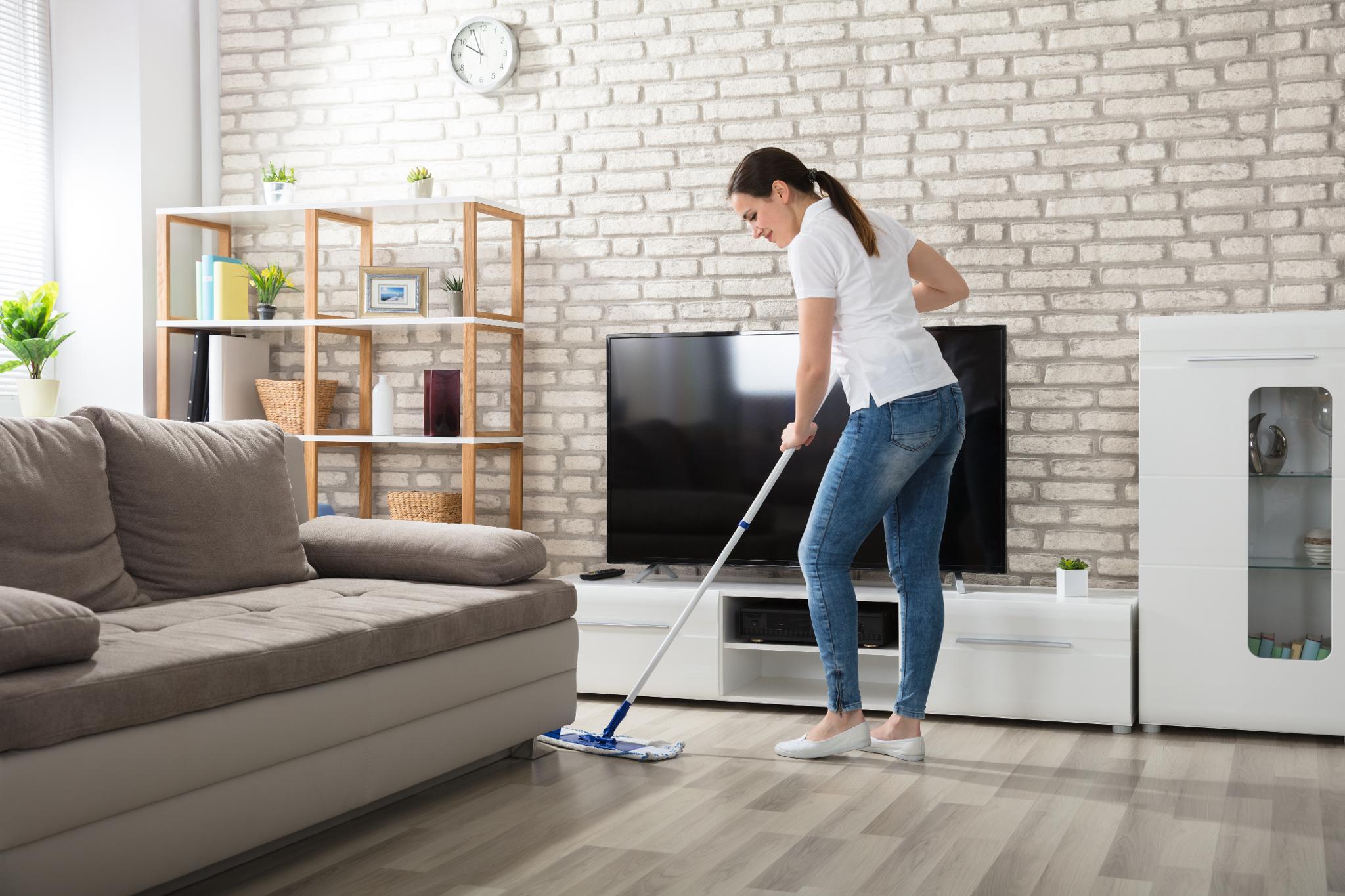 "OMG, I'm Way Too Busy to be Doing This."
Of course, you are. If you weren't busy, we probably wouldn't exist. Re-Design By Design Decor is unique in many
ways from our rich style of cleaning to our operating hours (Friday, Saturday and Sunday) for Homes & Luxury Apts.
We customize each person, cleaning service face it – when you're "doing it yourself," it's difficult to gauge exactly how long certain tasks will take. Even if you're aware, spending hours cleaning is simply an insufficient use of your time (unless you're a professional cleaner). It's a double loss – you're dedicating time towards an unenjoyable effort and accomplishing the bare minimum especially when you're trying to move out and clean at the same time . Think of it this way we help you kill three birds with no stone! save time, money and headaches by hiring Re-Design By Design Decor is the BEST.


Top 3 Interior Designers in Irving, Texas


Re-Design By Design Decor LLC is a full-service interior design based in Irving, TX. Talitha is a Senior Designer and Founder of Re-Design by Design Decor LLC. They are a small Interior Design Boutique Firm. They Specialize in Spaces Planning, Furniture Arrangement, Decor Shopping and
Furniture Layout
for
Living
Rooms, Bedrooms
, Kitchens, Kids' Rooms, Game Rooms, Offices, Pet Spaces, and Garages. They developed a Comprehensive, Design Plan
for
each project, resulting
in
style, comfortable luxurious spaces that reflect the client's Taste, Interest, Budget, And Lifestyle. Her goal is to create order, functionality,
cohesiveness
and distinction in every space she design for our client.






TBR® Inspection

Rep
ort:
FREQUENTLY ASKED QUESTIONS


How Does The Process Wor

k

?
We are commonly asked this question; how the process works however, there is not an easy answer. The first thing is setup a In-Home Walk Thru Consultation to assess the size of the home and what areas we're going to design. Once we gather the info about the project with start date, we will be in constant communication with you to decide on the design project fees. We communicate by email and phone since it is an incredibly efficient way to contact our clients and allows quicker turn-around time. Typically, we send project updates, and bounce ideas off of each other by email. We will also have periodic conference calls. Oftentimes, about once or twice during a project. We can easily work with you over the phone and send texts or email.
Do We Charge A Fee For In-Home Design Walk Thru Consultation?
YES. But we offer a FREE 15min Preliminary Design Call via the phone. We have a standard fee for In-Home Walk Thru Design Consultation estimate for Homes or Office $200.00 and Apartment $100.00. Our In-Home Design Walk Thru Consultation. We seat down with you to go over the process to make sure that you make a well-informed decision when looking for help with designing the interior that you deserve. There are great interior design firms out there that do great work, and there are other firms that are not so great. As much as we want to work on your project, we want to make sure that you are making an informed decision, we want clients to walk away with a beautiful, functional home, where they can create fun memories and enjoy it with their friends and family.
Do We Help You Select Paint Colors ?

YES. We believe that wall color and lighting is one of the most important aspects of a beautiful space; however, picking paint colors is a task that is more difficult than many would like to admit. During the paint selection process, Talitha has sample paint swatches for you to select from. We will have all of the paint colors, sheen, and surfaces that we think you would like.
Do We Provide Shopping Services For Home Furnishing?
YES. We shop for furniture in person which greatly reduces the number of hours clients have to waste searching for great pieces, it takes much longer to travel between stores, and many times the piece you want may not be on the showroom floor anyway. For most projects, merchandise will be purchased by Re-Design By Design Decor. All designer fees and contractor fees will be included in the contract through Re-Design By Design Decor LLC, and clients must have the desired amount put aside for their shopping budget. We do not return or exchange furniture once it has been purchased without a furniture restocking fee. When it comes to putting furnishing together, most items will not require a charge. But, there are some items that may need lots of assembling for a standard fee to assemble various items like tables, cabinets and bedframe etc
Do We Have A Cancellation Fee?
YES. If you need to cancel your Design Appointment or Design Consultation with me, please notify me as soon as possible by email at info@redesignbydesigndecor.com or phone/text me at 972-850-6168. Cancellations requested more than 8 hours ahead of your appointment will Not incur any penalty. Cancellations within 2 hours Will incur a cancellation fee of $75.00 cancellation fee unless your appointment is rescheduled on the spot. Please know that I value both your time and my time. When we set up a appointment, that time is set aside to focus on your project along with additional time and preparation. We reserve the right to refuse your business at will if there is a conflict with our company policies and values.
"What Clients Are Saying"
We received a fantastic design for our home and was very pleased with the design. Talitha's attention to detail is remarkable, and she was able to design our home just the way we imagined it would look. They completed the project on time, on budget, and provided excellent customer service. I would highly recommend Re-Design By Design Decor to my family and friends.
-Brittany and Ryan
You cannot go wrong partnering with Talitha at Re-Design By Design Decor. Her attention to details and her eye for design, plus her customer service will leave you completely satisfied with your decorating experience.




-Shari H
Talitha and her team worked tirelessly designing our space, her eye for detail is extraordinary. I would never have thought of some of the design ideas that she added to our house to make it more functional. I would highly recommend Re- Design By Design Decor LLC to all our friends and family. Talitha exceeded my expectations!!!
Annette-
We've worked with Mrs. Hicks for several years, she's passionate, committed, driven, and dedicated. Mrs. Hicks puts in long hours of shopping making sure her clients are getting the best saving on their home furnishings etc. We value her business and we've enjoyed working with Re-Design By Design Decor LLC they're awesome.
- Dan
Vendor
"Talitha is the consummate professional in every way. Her vast knowledge about the interior design industry. She is very talented and passionate about her work.
Thank you,
-Dawn






I received a fantastic design for my home and was very pleased with the results. I would highly recommend this service to my family, friends and colleagues.




-Albert





Re-Design By Design Decor, was very professional and responsive to my needs as a customer . She listed attentively and made sure I was completely satisfied with her design and finished product. Her work is unmatched , and her skills, knowledge and professionalism is better that anyone I have ever dealt with when it comes to my home.


-Chanel








BOOK YOUR APPOINTMENT -TALITHA'S CALENDAR IS FILLING UP
Cell:972-850-6168

Off:972-752-3176


redesignbydesigndecor2018@gmail.com